Power BI Training Course
Answering L & D Managers' Key Questions on Power BI Training: What You Need to Know
What Skills Can My Team Gain, from Taking This Power BI Course?
In our Power BI courses your team will develop a range of business intelligence skills that will enable them to effectively utilize Power BI. These skills include;
Data Visualization; Learn how to create charts and graphs that present data.
Data Analysis; Gain the ability to extract insights from data using Power BI's robust analysis tools.
Data Transformation; Discover techniques for cleaning and transforming data in preparation for analysis.
DAX (Data Analysis Expressions); Become proficient in using this formula language for calculations.
Power Query; Acquire the skills to extract, clean and transform data from sources.
How is the structure of your Power BI course organised?
Our "Power BI course" is carefully designed to guide you through a step, by step learning process. We start by covering the fundamentals of Power BI, such as getting familiar with the interface and basic functions. Then we gradually progress to topics like data modeling DAX and Power Query.
Towards the end of the course we delve into subjects like creating dashboards and reports sharing them with others and even integrating Power BI with other Microsoft tools.
Do you offer any certification for completing your Business Intelligence workshop?
Absolutely! Upon finishing our Power BI course you will receive a Certificate of Completion. This certification can greatly enhance your teams credibility, in handling data analysis and visualisation tasks using Power BI.
How long does it usually take to complete one of your courses?
Typically our "Power BI course" spans over a duration of 2 - 5 days depending on the course and the existing proficiency level of your team. The course is designed to be comprehensive providing your team with a foundation in Power BI knowledge.
What level of expertise can my team expect to achieve after finishing the Power BI course?
After completing our Power BI training course your team will attain a high level of proficiency in Power BI. They will become skilled in creating data models developing visualizations and generating insightful reports. Additionally they will be able to utilize advanced features like DAX and Power Query within Power BI.
Can you offer customised Power BI courses to meet our company's needs?
Absolutely. We understand that every organisation has requirements and we are more than willing to tailor our Power BI courses accordingly. Whether it involves focusing on aspects of Power BI or utilising your own data, for practical exercises we can customise the training program to suit your needs.
What teaching methodologies do you employ in your Power BI program?
Our training program utilises a combination of teaching methodologies to ensure an understanding of the tool.
This includes lectures that explain the concepts and features of Power BI, hands on practice sessions where you can apply what you've learned in time, engaging case studies to understand how Power BI is practically applied in solving real world problems, and group discussions that encourage idea exchange and problem solving strategies.
Do You Provide Ongoing Support or Resources After the Completion of the Power BI Course?
Our commitment to learning means that we provide ongoing support and access to course materials even after completing the program. We understand that there may be challenges when using Power BI in your work and our team is here to assist you.
Can You Provide Any Case Studies or Examples of Teams That Have Benefited from Your Power BI Workshops?
We are proud of the feedback we have received from numerous teams, across different industries who have attended our Power BI workshops. If you'd like we can share specific case studies that showcase how these workshops have positively transformed their data analysis and visualisation tasks.
How can we determine the effectiveness. Return on investment (ROI) of your Power BI program?
Assessing the success of our Power BI training involves evaluating the enhanced efficiency of your team and the quality of insights generated after completing the course. We can evaluate this by considering:
Time Saved; How much time is saved in generating reports and gaining insights, after the training?
Improved Decision Making; Are these insights contributing to business decisions?
User Adoption Increase; How many team members are actively utilizing Power BI for their tasks?
The value we bring through our training lies in equipping your team with the skills to make data driven decisions that drive business performance.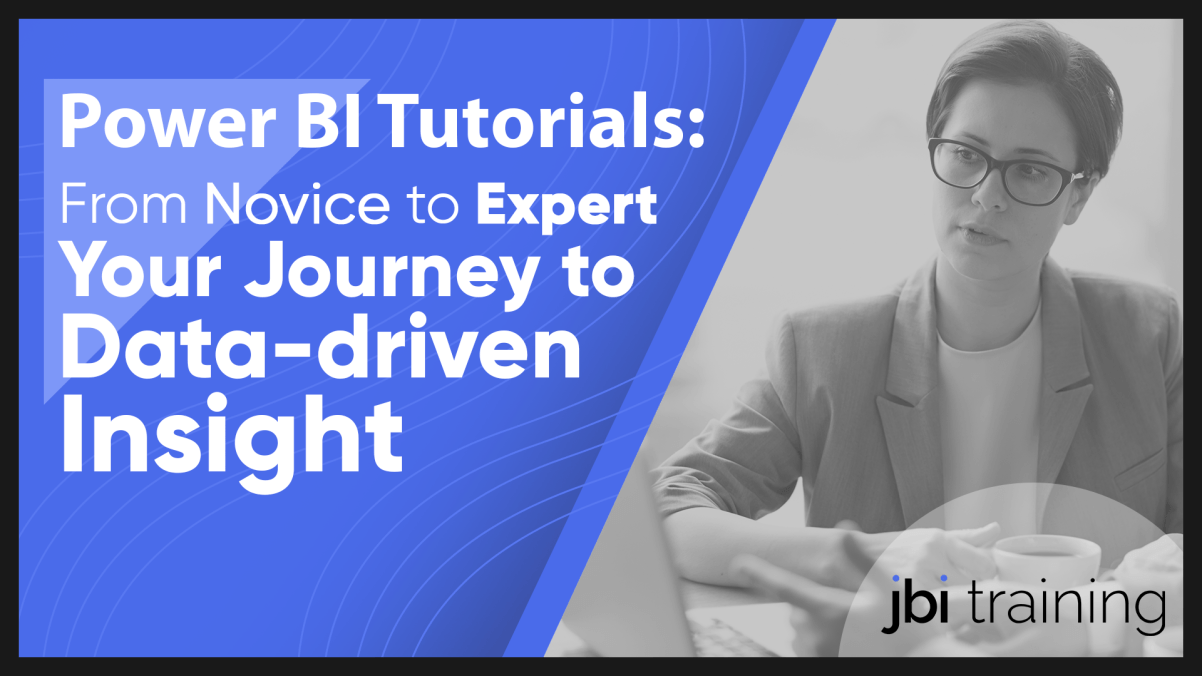 Which companies have JBI Training provided courses for?
JBI Training has a portfolio delivering notch IT workshops to a wide range of companies and organizations across various industries and sectors.
Notable organizations that have benefited from our Power BI courses include BBC, ITV, Sony, Cisco, BNP Paribas, NHS, EDF, Capita, Sky, RBS, HSBC, Marks & Spencer UCAS, as local and UK government departments.
What Sectors Can Benefit From Business Intelligence Insights Using Power BI?

Many different sectors and industries can greatly benefit from the insights provided by Power BI for data analysis and reporting.
Here are some examples of sectors that can make the most of Power BI;
1. Finance and Banking; Power BI is a tool, for institutions as it allows them to analyse financial data monitor key performance indicators (KPIs) and generate informative reports to support decision making.
2. Retail and E commerce; Retailers can leverage Power BI to analyse sales data, track customer behavior optimise inventory management gain insights, into customer segmentation understand market trends and evaluate campaign performance.
3. Healthcare; Power BI proves useful in healthcare organisations by assisting in the analysis of health data tracking outcomes improving operational efficiency detecting patterns and trends in diseases and monitoring healthcare utilisation.
4. Manufacturing and Supply Chain; Manufacturers benefit from using Power BI to monitor production processes track inventory levels efficiently analyse supply chain performance optimise production schedules by identifying bottlenecks and enhance efficiency.
5. Advertising; The marketing industry finds value in Power BI as it enables marketers to analysze campaign performance measure customer engagement levels accurately; assess the effectiveness of marketing strategies; allocate marketing spend identify growth opportunities.
6. HR departments; By enabling them to analyse employee data track performance metrics and monitor workforce analytics. It proves beneficial in talent acquisition, employee engagement and management as workforce planning.
7. Education sector; Power BI can be utilised to analyse student performance data, track attendance and monitor outcomes. It helps educators identify areas for improvement and make data driven decisions to enhance student success.
8. Government agencies can benefit from Power BI by utilising it to analyse data related to services, citizen satisfaction and policy impact. This facilitates data driven decision making, resource allocation and performance management.
These are a few examples of how Power BI can be applied across sectors. Regardless of the industry they operate in organisations dealing with data can greatly benefit from Power BI courses as it enables them to gain insights from their data through customized courses like Advanced Power BI or maximizing visualisations and DAX.
Microsoft initially designed Power BI with the purpose of uncovering insights within data. Discover the potential of your data with Microsoft Power BI. Explore specialised courses tailored to your needs such, as Advanced Power BI or mastering visualizations and DAX.
Get a glimpse into the experiences of our trainees through our collection of Power BI reviews.
We take pride in the feedback we've received from our trainees regarding our training workshops.
Lets dive into some reviews to give you an idea of how our course can transform you and your team.
Our trainees have expressed how our Power BI course has brought about changes, in their work.
They have gained skills such as data modeling working with features of Power BI Desktop creating impactful reports and visualisations as well as importing and transforming datasets.
Our trainers expertise in Power BI in areas like Power BI DAX and calculations has been highly appreciated by our trainees. The aspect of publishing and sharing dashboards using Power BI has also received praise.
Our trainees value the flexibility we offer with both in person and online classes. Furthermore the feedback from trainees highlights that our training equips teams to develop business intelligence insights making it an essential component, for their needs. So don't hesitate to listen to the power of reviews and join our Power BI course to experience it firsthand.
Will I receive a Power BI certification after completing your training course?
Absolutely! Once you successfully complete our course you'll be awarded a certificate of completion. This certificate serves as recognition of your participation and the skills you have acquired during the training. It is a valuable credential that can be included in your professional portfolio, shared with employers or colleagues, and used to showcase your commitment to professional development in Microsoft Power BI.
Our certificates are issued based on the successful fulfillment of course requirements, ensuring that you have gained the knowledge and proficiency needed to excel in Power BI.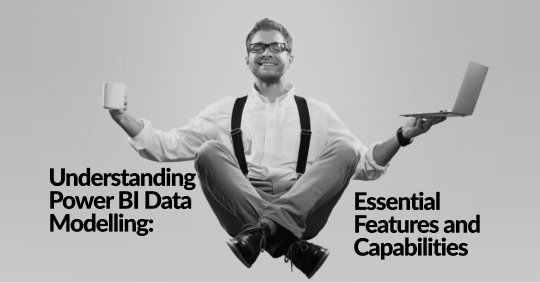 What are Power BI training courses and do I need this type of training?
Power BI training course is a structured educational program to teach individuals how to effectively utilise Power BI. Through comprehensive Power BI training, participants learn various aspects of Power BI, including data visualisation, data modelling, data analysis, and report creation. These Power BI training courses cover topics such as connecting to data sources, designing interactive dashboards, creating visually appealing reports, and sharing insights with others.
By completing a "Power BI training course", individuals gain the knowledge and skills necessary to leverage Power capabilities and transform raw data into meaningful insights for informed decision-making within organisations.
Can I learn Power BI by myself?
Yes, however, your Power BI learning experience will vary depending on your existing knowledge and experience with Power BI, data science and data analysis tools in general.
For some, learning data analysis can be daunting. It's not just about understanding data, it's about management and of that data. Microsoft offers various resources such as documentation, tutorials, and community forums, which can be highly beneficial.
Additionally, there are numerous online digital platforms that provide courses and tutorials on Power BI, catering to both beginners and advanced users. However, it is important to note that self-learning may require a longer time frame to fully grasp the intricacies of Power BI, especially if you want to know more advanced machine learning.
On the other hand, structured courses, like the ones offered by JBI Training, can provide a faster and more comprehensive learning experience, where you consolidate learning in the best possible way. People often as, "Can I learn Power BI in 2 days"?
So while self learning is possible for acquiring Power BI skills seeking out courses, with expert guidance can potentially expedite your learning process. Provide a more well rounded understanding of the subject matter. If you want to analyse any Power BI data you'll be taught how to do it on your computer then and there.
Deciding between self learning and taking a course depends on factors, like your learning style, time, budget and specific needs.
While self learning gives you flexibility a structured course can provide a efficient path for acquiring the necessary skills and knowledge in less time. Ultimately it's important to consider your preferences and circumstances when choosing the way to learn Power BI.
Options for learning Power BI; In person or online classes
As the demand for advanced data insights increases in today's digital age, the need for competent Power BI users is greater than ever. It's essential to gain this knowledge through a comprehensive Power BI training course and having the right type of class is crucial in your learning journey.
When talking about options, JBI Training offers Power BI courses conveniently delivered either in in-person classes or online depending on your preference and learning style. Opting for in-person Power BI courses can offer direct interaction and immediate responses. It tends to promote a more focused learning environment and the immediacy of hands-on training.
On the other hand, online classes offer flexibility—a major advantage for those juggling multiple responsibilities. Whether you opt for in-person training or an online Power BI training course, both routes promise to cover key areas such as Power BI Desktop features, transforming datasets, data modelling, and DAX calculations. Both in-person and online classes offer a wealth of insights into cultivating business intelligence, critical for leveraging Power BI's capabilities to the fullest.
There's a wealth of business intelligence insights to be cultivated through Power BI, which is why we offer Power BI courses in a variety of locations, including London, to cater to our client's varied needs. Moreover, we understand the importance of flexible timing. This is why our (Power BI course) schedule is designed to suit the diverse needs of our students, catering to both in-person and online classes.
Enrolling in our "Power BI training course" allows you to embrace successful data visualisation while benefiting from the expert guidance you can rely on from our experienced trainers. Our trainer will ensure your learning is up to speed.
This includes understanding features like Power BI desktop, data modelling, importing and transforming datasets, and the Power BI Dashboard.
The "Power BI courses" also delve into creating reports and visualisations, learning Power BI DAX and calculations, and the process of publishing and sharing dashboards. We aim to enhance skills and foster growth, which is clearly evident in our Power BI reviews from our past trainees.
In conclusion, choosing the right Power BI courses for your needs brings a world of insights, allowing you to maximise data analysis and modelling to boost business results.
Does Your Training In Power BI Only Run In London and the South East?
No, our courses are not limited to London and the South East. We offer our courses in various locations, both within the UK and internationally. We understand the importance of accessibility and strive to cater to a wider audience. In addition to our physical classroom-based courses, we also offer online education options, allowing participants from anywhere in the world to benefit from our Microsoft courses. Where ever your company is located, you can take advantage of our data science education programs to enhance your Power BI skills and knowledge.
Does Power BI work on Macs?
As it currently stands, Power BI Desktop is exclusively supported on Windows platforms and cannot be directly installed on a Mac. However, there are a few work around such as you can running it via a virtual machine or a cloud-based service.
How challenging is the Microsoft Power BI certification exam?
While the Microsoft Power BI certification exam itself is not overly challenging, the process of studying and mastering all the relevant concepts required for the exam can be quite demanding. This is where expert training helps, where you are the lead auditor or a delegate.
Does pursuing a Microsoft Power BI certification hold future benefits or value?
Absolutely, obtaining a Power BI certification holds substantial value and offers several benefits for the future:
Power BI holds a leading position in the market for its execution capabilities.
The certification fosters analytical thinking, leading to more solution-oriented approaches.
The certificate shows your ability to complete a business intelligence course.
What are the main topic courses and features?
Basics: Get a solid understanding of what Power BI is, why it's used and its primary components, such as Power BI Desktop, Services, Mobile, and Developer.
Data Loading: Learn how to connect Power BI to different data sources, import data, and understand the Power Query editor.
Data Cleaning and Transformation: Understand how to transform data, clean up datasets with Power Query (M Language), and using data model relationships.
DAX Formula Language: DAX (Data Analysis Expressions) is a library of functions used in Power BI, Analysis Services, and Power Pivot in Excel. Learning DAX is crucial to manipulate data in Power BI.
Data Visualisation: You will need to learn how to create and customise visuals, using charts, graphs, and maps. Also, learning to form impactful reports and dashboards.
Power BI Services: Learn to use Power BI Online Services to share data, create dashboards, and collaborate with teammates.
Data Analysis: This should include drilling down and up data, creating data hierarchies, and forecasting.
Security: Learn about row-level security, encryption, sharing, and collaboration.
Power BI tools integration: Learn how Power BI integrates with other Microsoft Tools, such as Excel and Sharepoint.
Power BI Embedding: It's important to understand how to embed reports and visuals into other applications for easier reporting and distribution.
Advanced Topics: More advanced topics include learning about Power BI for Developers, administration and Artificial Intelligence in Power BI.